$100.00
Please include your forum username in the purchase notes.
3 in stock
Description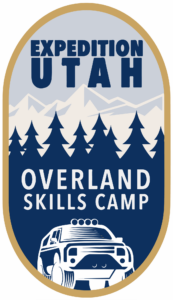 Join Expedition Utah for a Mini Overland Skills Camp, September 29th to October 1st.  This unique experience offers hands on training combined with practical application of what you've learned. This Mini Overland Skills Camp is intended for people that would like a refresher on some classes they have attended in the past, want to gain some addional skills to be more comfortable while out exploring. If you're into vehicle based backcountry exploration and want some skills to get you out there, Mini Overland Skills Camp is for you!
Hands-on classes include Trip Planning, Navigation, & Recovery. Event instructors and presenters have decades of combined experience in off-roading, overlanding and worldwide adventure travel. Instructors include Kurt Williams of Expedition Overland, and Dave Wilson of Expedition Utah.  This event has a trail ride, classes, and Pie Iron cooking instruction with food.
Participants will receive the coordinates of the event the week of the event to plan a simple route to camp for Friday 9/29.  We will begin with a Pie Iron Dinner provided by Expediton Utah.  After dinner, we will have our campfire class on Trip Planning and Navigation.  Saturday morning we will have a recovery class, followed by a trail ride to camp.  Sunday morning we will depart camp on a short trail ride back to civilization.  The event will be held within 90 minutes of Salt Lake City.
Space is limited to 15 vehicles and 30 people.