Last weekend I spent a few days prowling around Cedar Mesa, both on foot and in my Jeep. Here is where I unfolded my cot and unrolled my sleeping bag at the dead end of the Cigarette Springs road.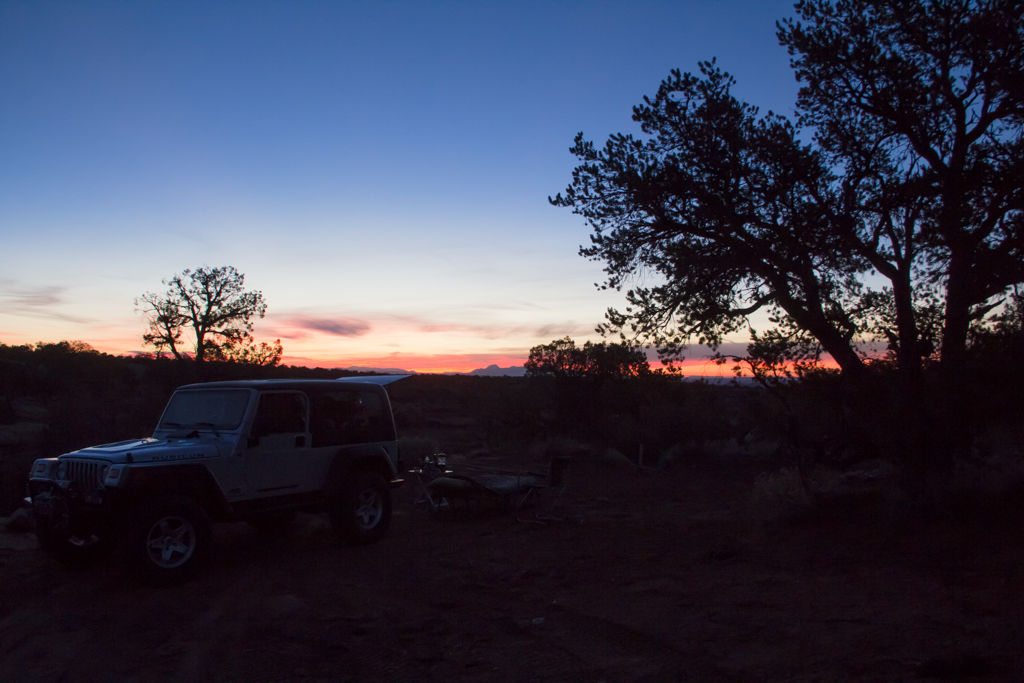 Still had some daylight left so I went for a walk to stretch my legs. About 20 minutes later I noticed two stones of typical Anasazi building cobble size and shape, standing vertically and at right angles to each other. Looked suspicious to me so I walked over for a closer look.
Sure enough, small mesa top site. Potsherds and flint chips scattered on the ground. And a few yards beyond that, this: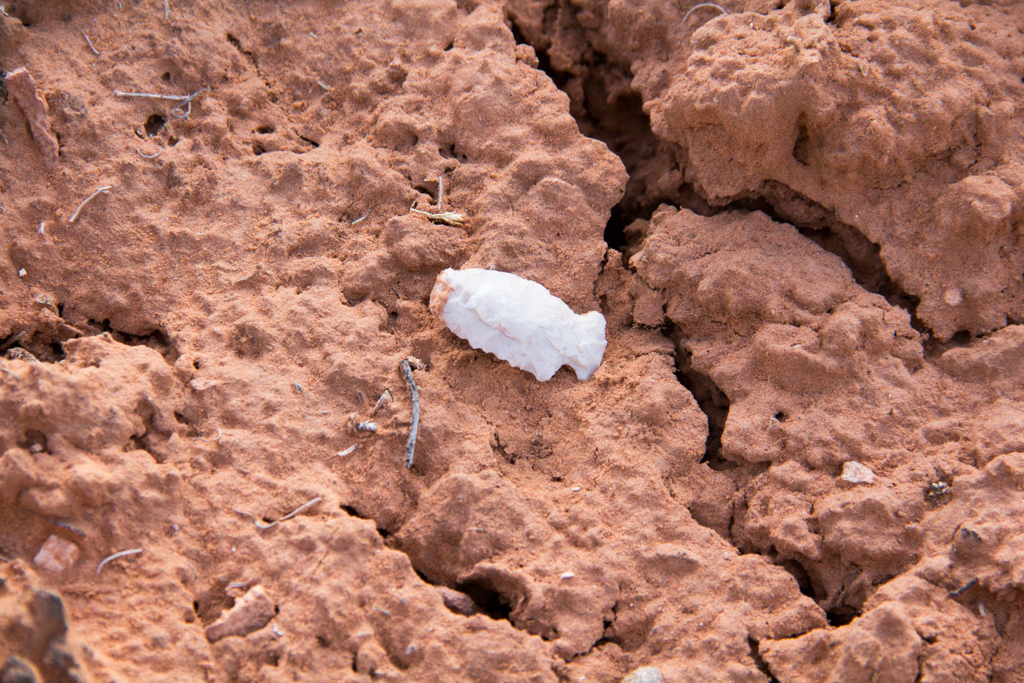 Back at camp I whipped up a small fire and roasted some brats for dinner before going to bed under the stars. Next morning I started my day by hiking over to visit The Citadel.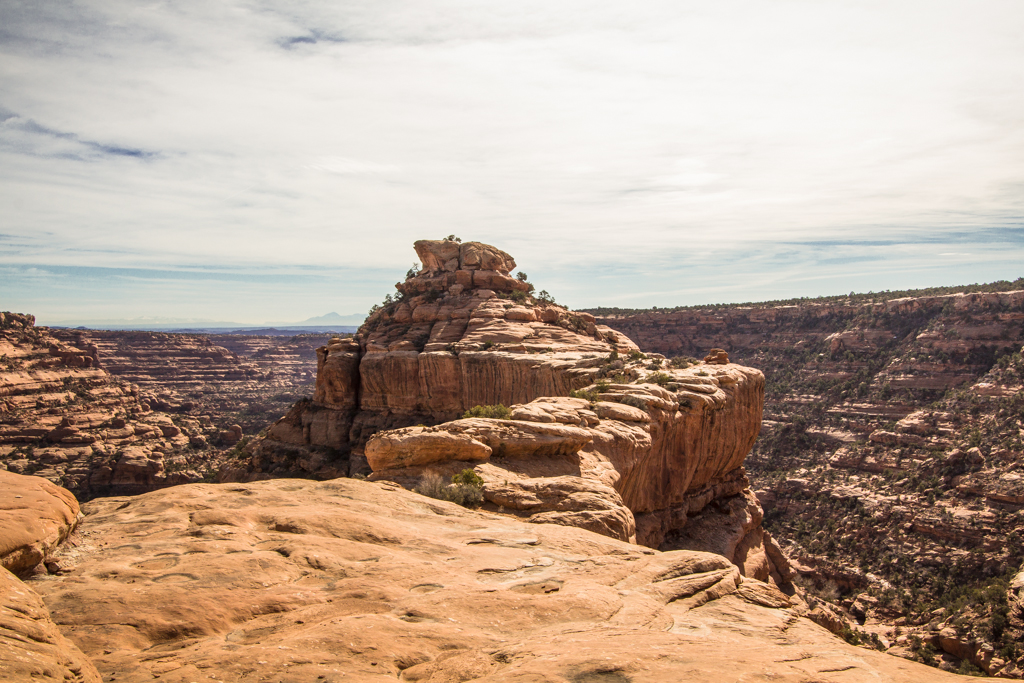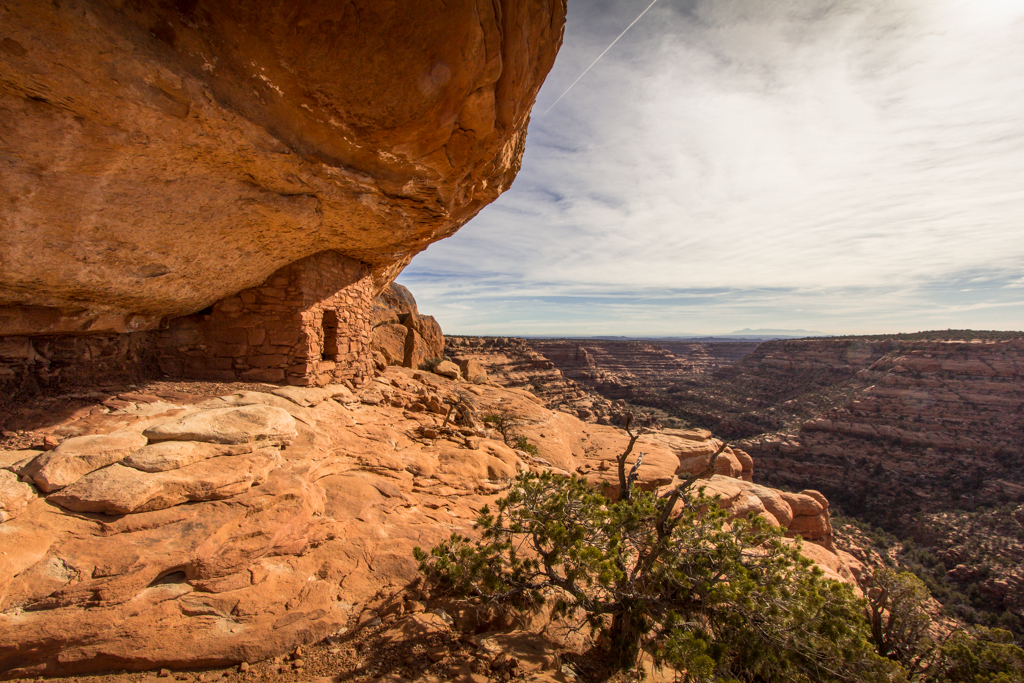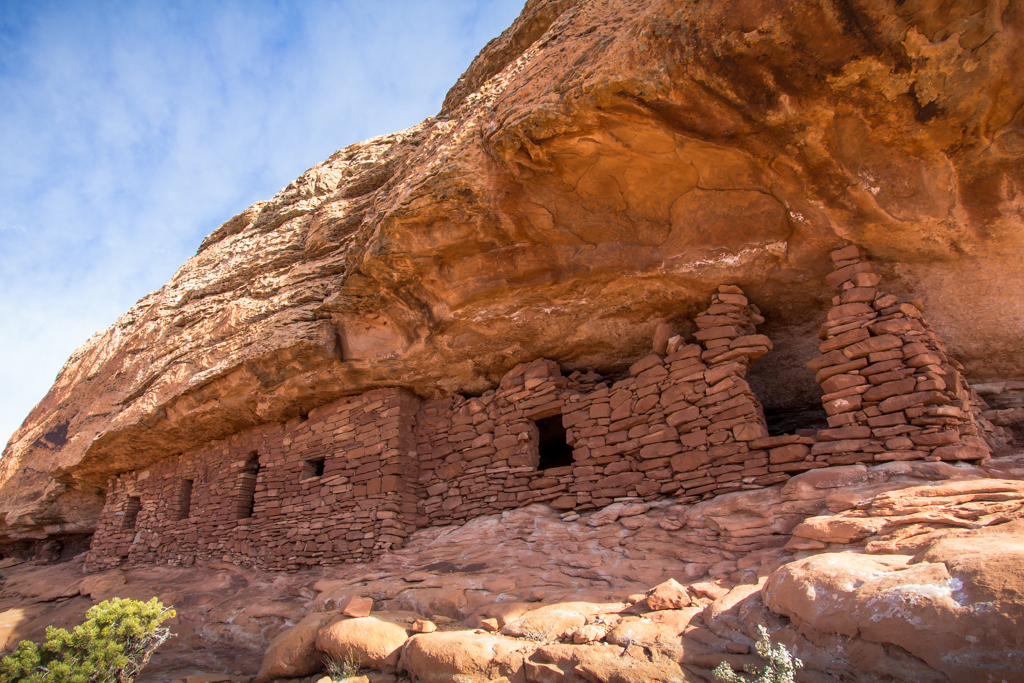 Next was the Fallen Roof site.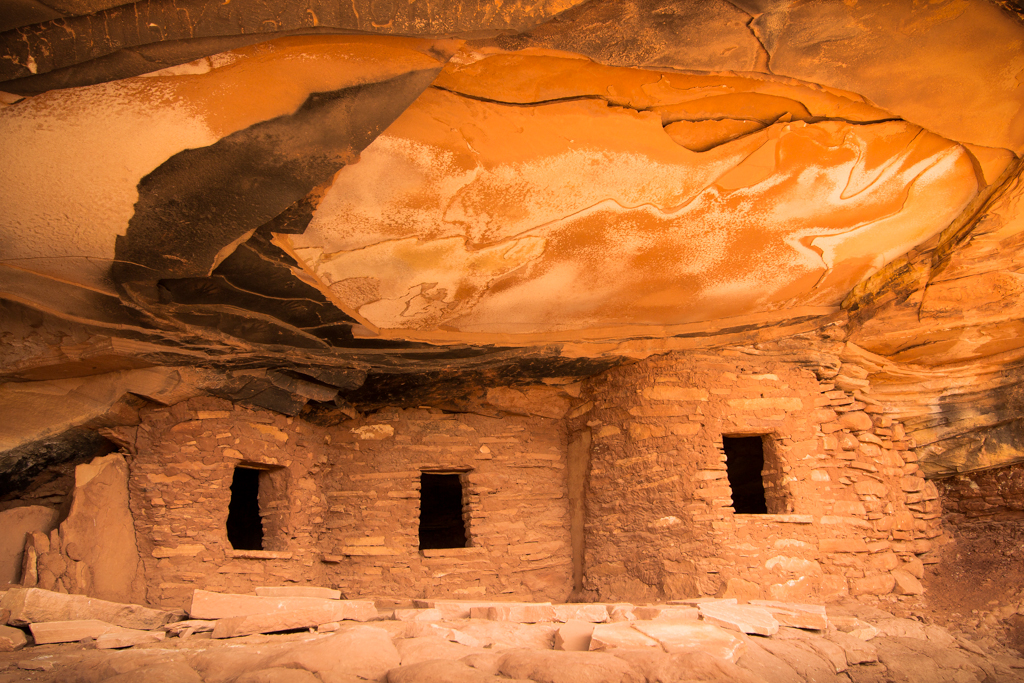 And how about this one, see the small door to the left of the main door? What do you make of that? A cliff dwelling with a doggy door?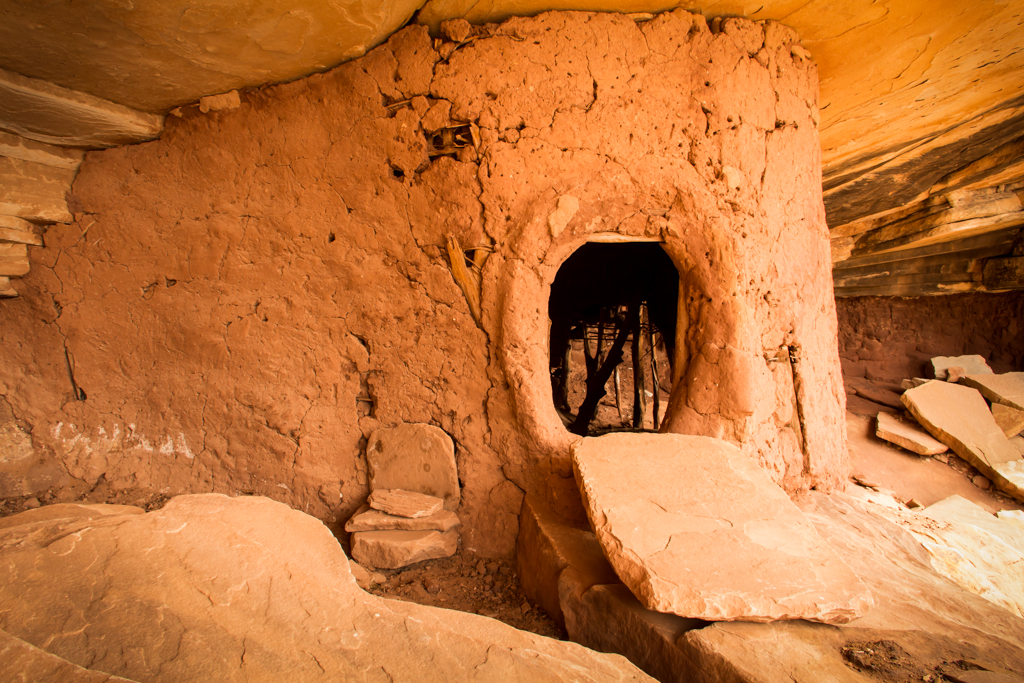 From there I did some poking around in Lime Canyon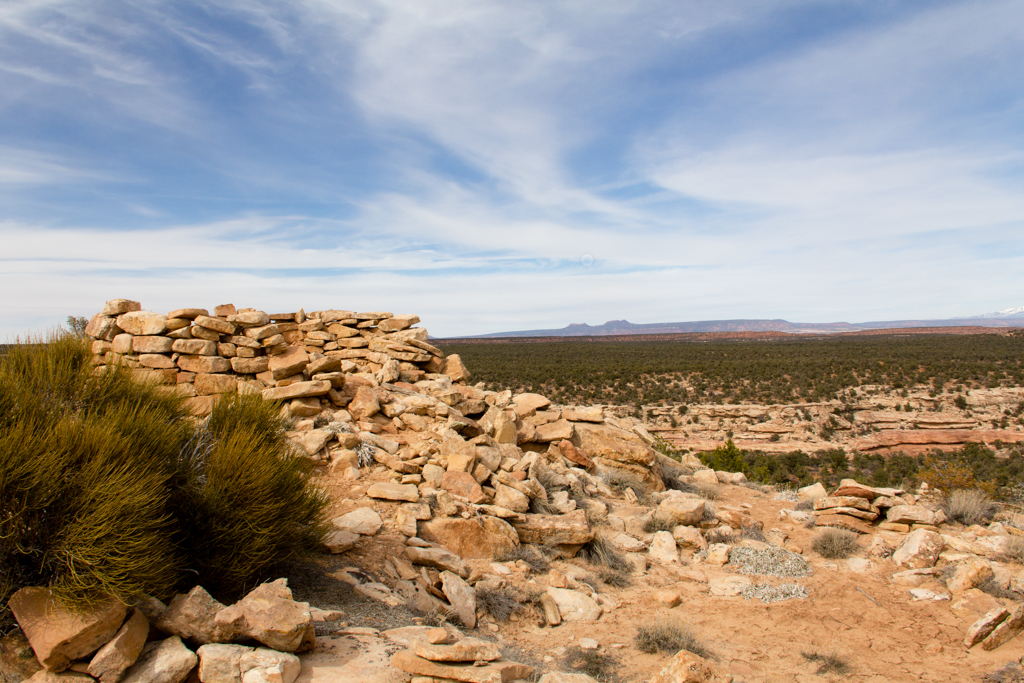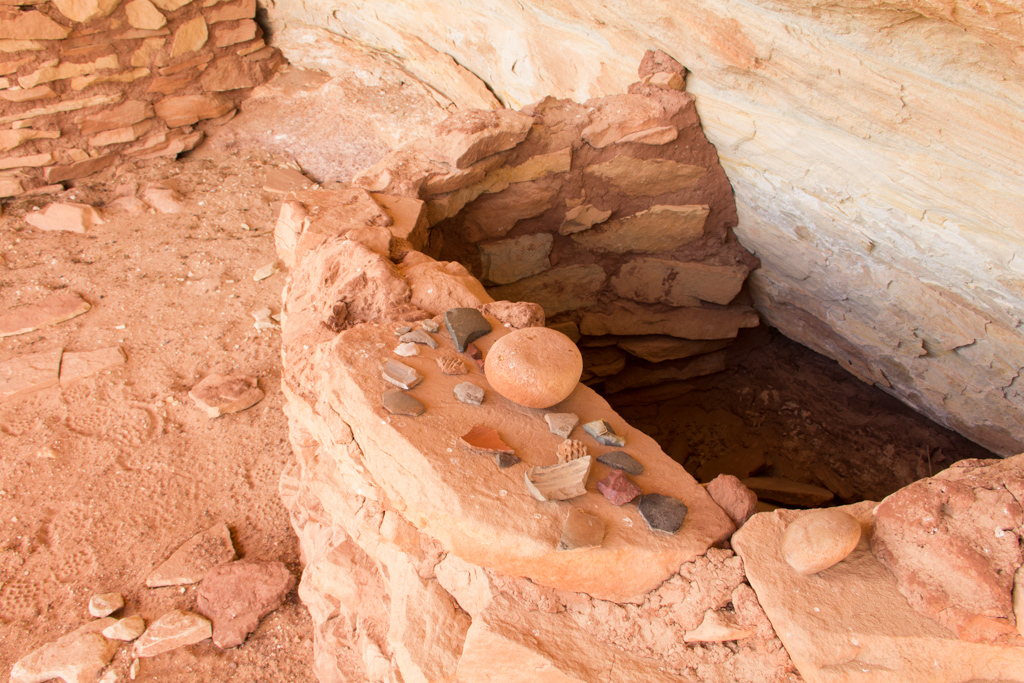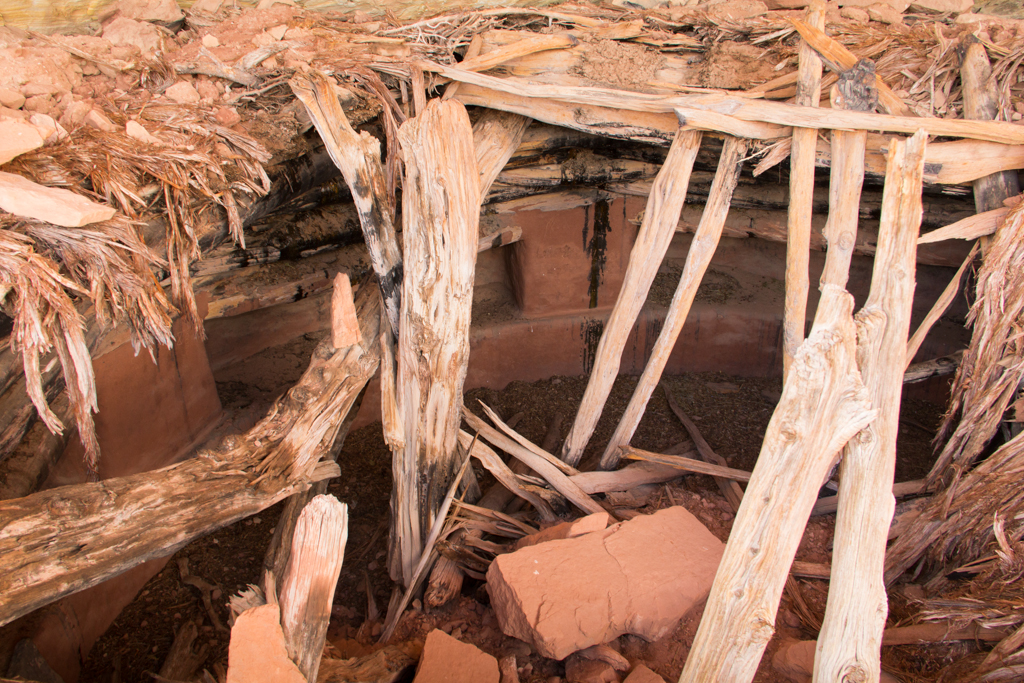 From there I found a nice secluded camp spot and setup the tent. Had my Mahi Mahi steak and buttered asparagus, drank some whisky and smoked a cigar before crawling into my sleeping bag. Next day I hiked down into Slickhorn canyon. A few pics.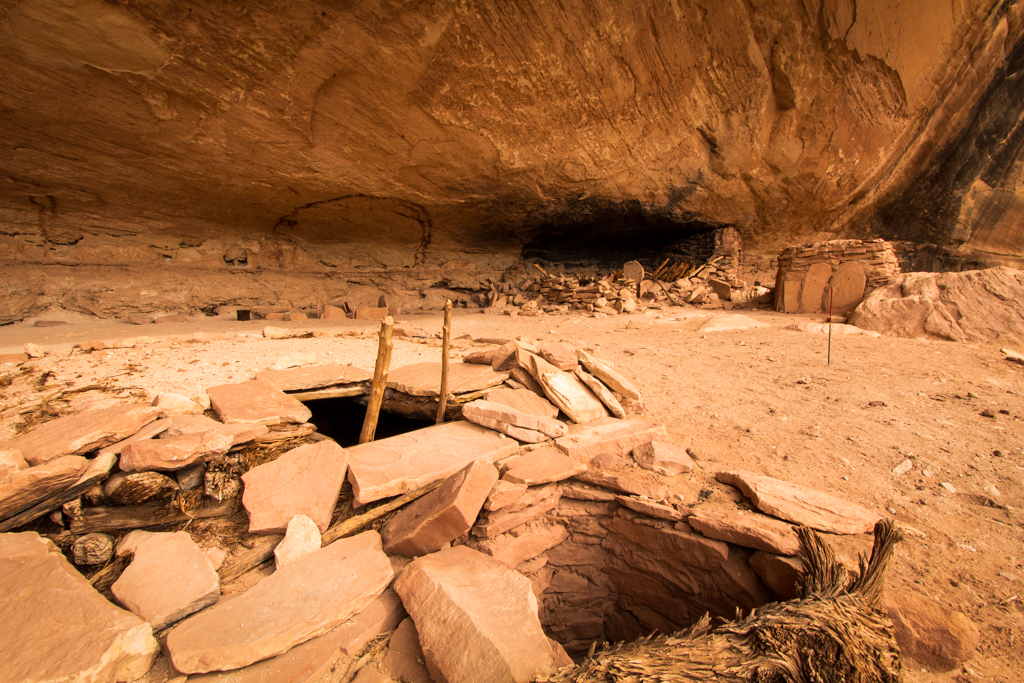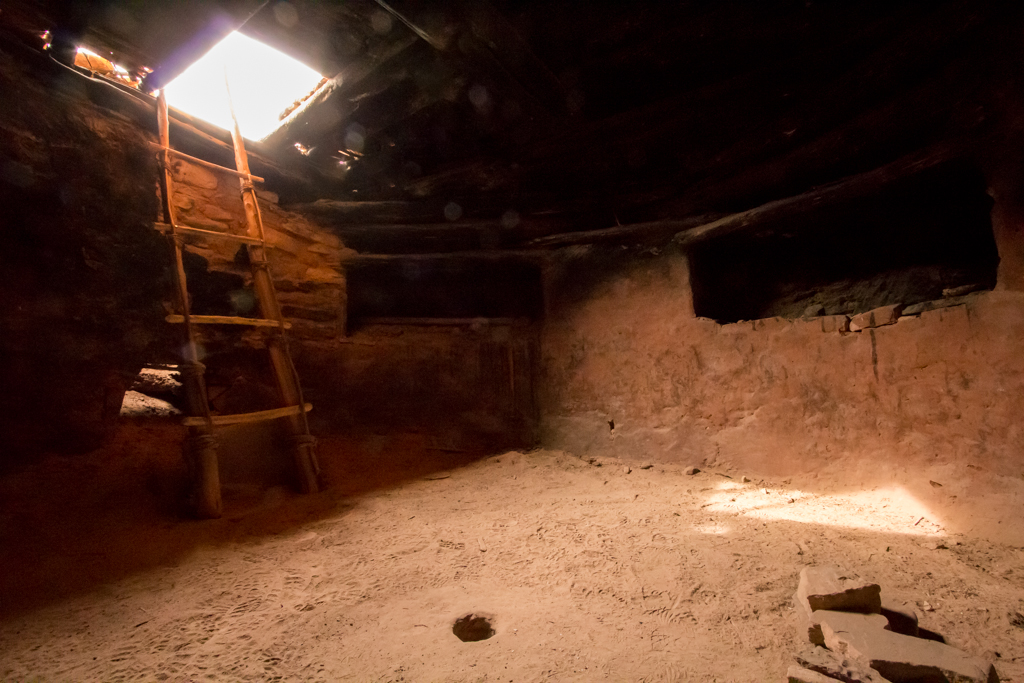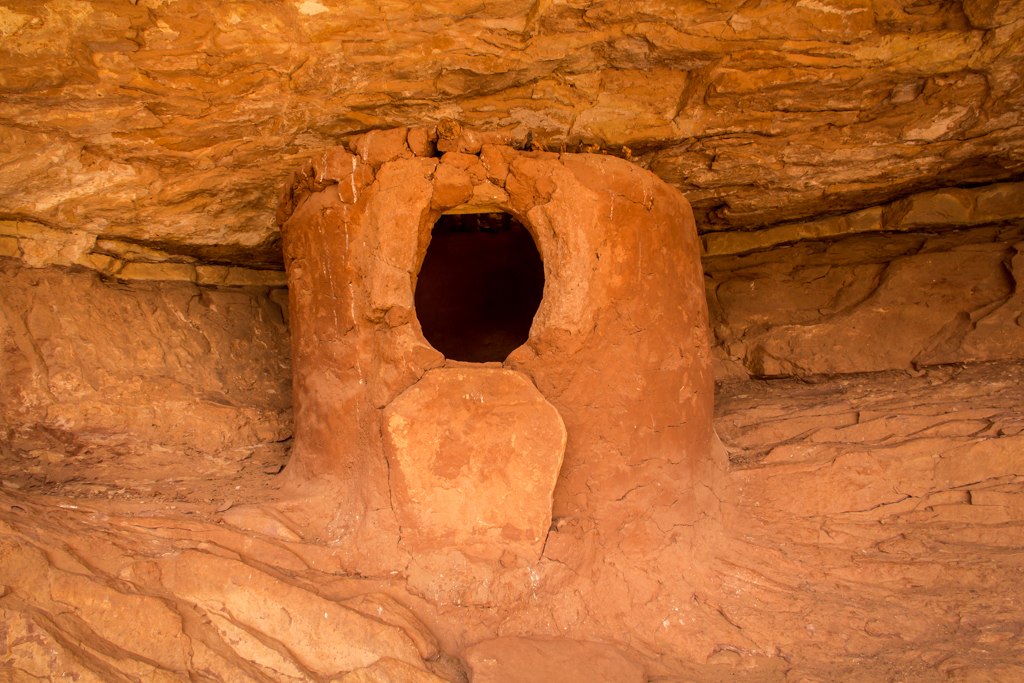 Spent the rest of the day just exploring in the Jeep and taking a couple short hikes to look at ruins and stuff.
That's a small ruin up inside the big rock behind my Jeep, and the "cave" goes clear through to the other side. Pretty freaking cool spot.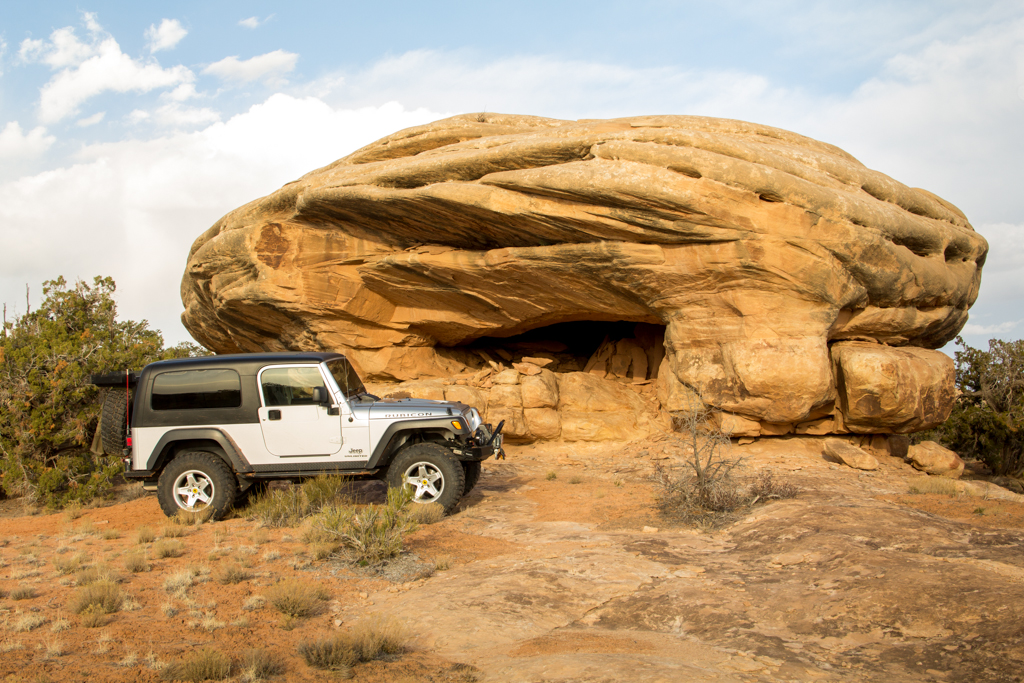 More stuff…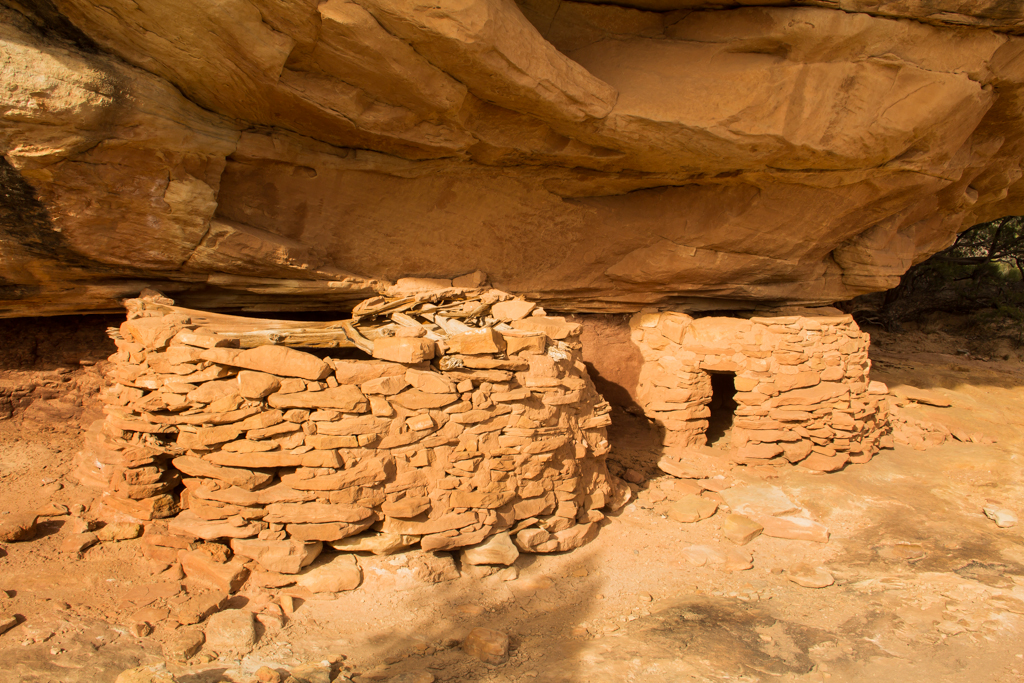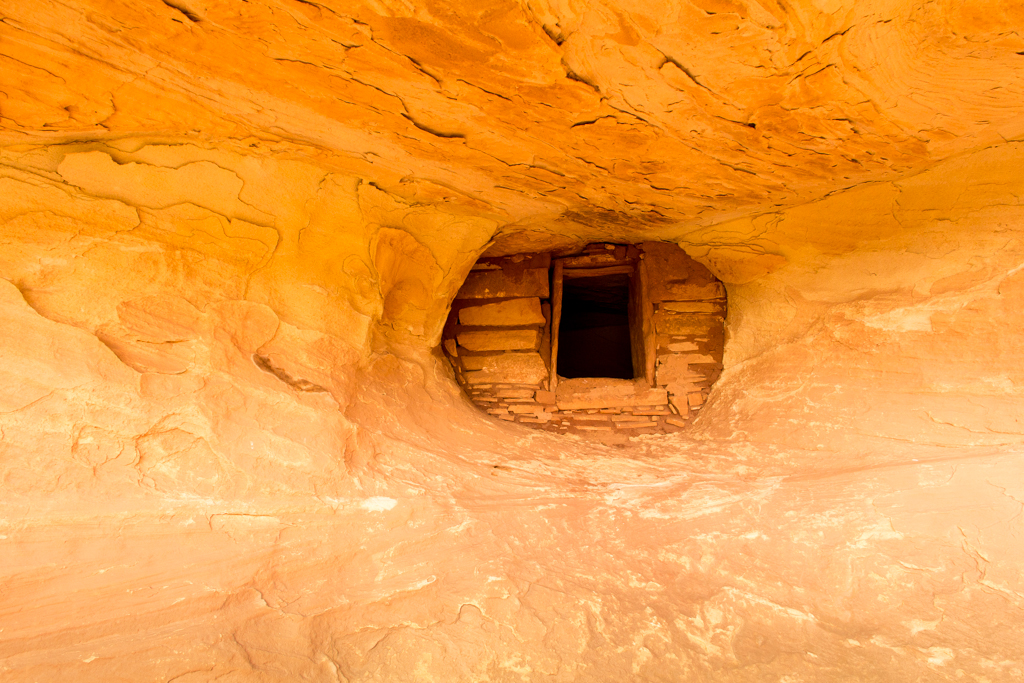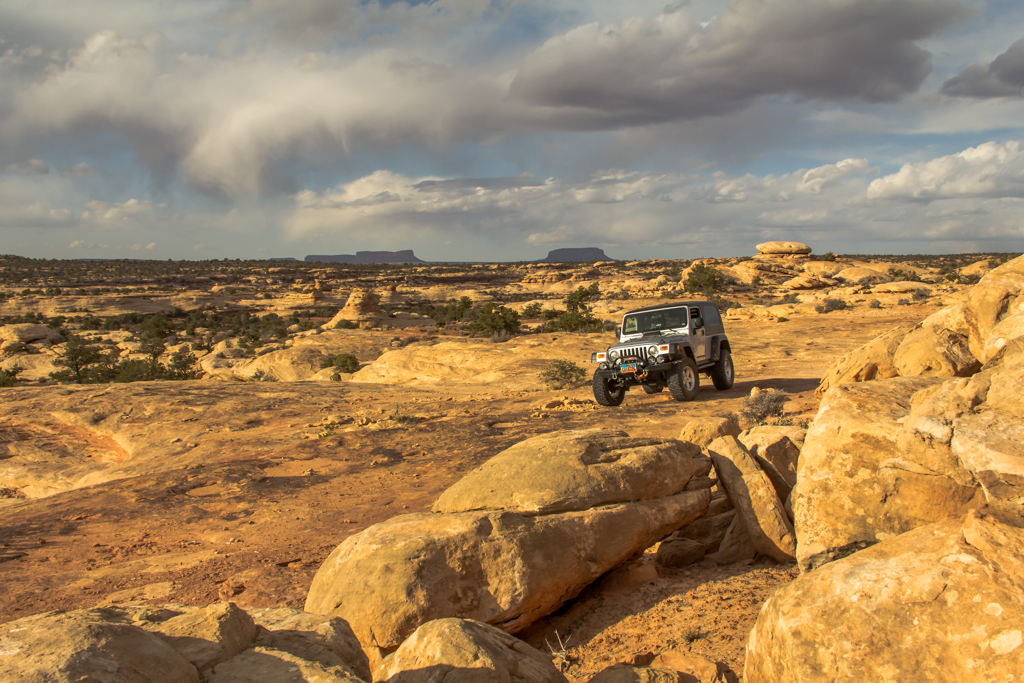 I eventually made my way back to camp for a big last night dinner. A thick rib eye steak, with new red potatoes quartered and sautéed in garlic and butter. Afterward, I sipped Rendezvous Rye and smoked a Padron '64 until I was too tired and happy to stay awake anymore.
Slept in until almost 7:00 on Sunday morning and took my time getting packed up. Then, just because I felt like it, I took the bumpy drive all the way out to Point Lookout, before retracing my path back to the highway and heading for home.