The 8th annual Relic Run was another smashing success! Participants enjoyed a guided tour of the Crystal Ball Caves, an original Pony Express station and the Wendover air field. A report and photographs will be available soon.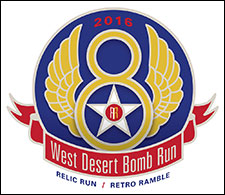 Responsible Recreation

Relic Run organizers, participants and sponsors believe in responsible recreation. We adhere to the principles of Tread Lightly, we respect our environment and we appreciate the unique opportunities of motorized recreation.