Supporting Member
Supporter
Site:
Dragon
Alternate Names:
N/A
County, State:
Uintah county, Utah
Years of Occupation:
1888 - 1939
Status of Site:
Open
Classification:
1.5
Type:
Mining
Remnants:
Ruins, rubble, foundations, cemetery
GPS Coordinate:
39.78521 109.07262
Date of Last Visit:
July, 2016
Further Reading:
http://ghosts.noisenobodys.com/ghost_towns_and_gilsonite.pdf
Dragon was founded in about 1888 to serve the new Gilsonite mines in the area and was the end-of-line town for the Uintah Railway. Gilsonite is a natural occurring asphalt, a pure form of hydrocarbon, that is found nowhere else in the world. It was used extensively in early road building for automobiles as well as many other products and is still used today.
When mining of Gilsonite began in Dragon Canyon in 1988 the miners thought the vein of black Glisonite looked the shape of a dragon and named the mining operation the Black Dragon mine. The name Dragon was given to both the canyon and the town that grew at the mouth of the canyon.
A telegraph line between Dragon and Duchesnse was established in 1901. In 1904 the famous Uintah Railway, a narrow gauge, reached Dragon, making it a regional transportation hub and the town experienced a boom. The town had two saloons, a store, boarding house, barber shop and a school.
Gilsonite is a flammable hydrocarbon and Dragon had it's share of fire trouble. A fire in the Gilsonite vein at the mine burned for over two years. In 1910 a fire that started in stockpiled Gilsonite completely destroyed the railroad warehouse and hundreds of tons of valuable freight.
Also in 1910 a library was opened with the Uinta Railway agreeing to transport library books free of charge, to and from borrowers along it's route.
The town experienced a marked decline after the railroad terminus moved farther north (to the nearby ghost town of Watson) in 1911. But Dragon survived and clung to life up until about 1940. The Gilsonite mining operations ceased and the railroad went out of business in 1939 and the records show there were still 72 people living in and around Dragon. By the following year in 1940, only 10 people remained.
Today there is just a few ruined log structures, some foundations, a section of sidewalk, a cemetery.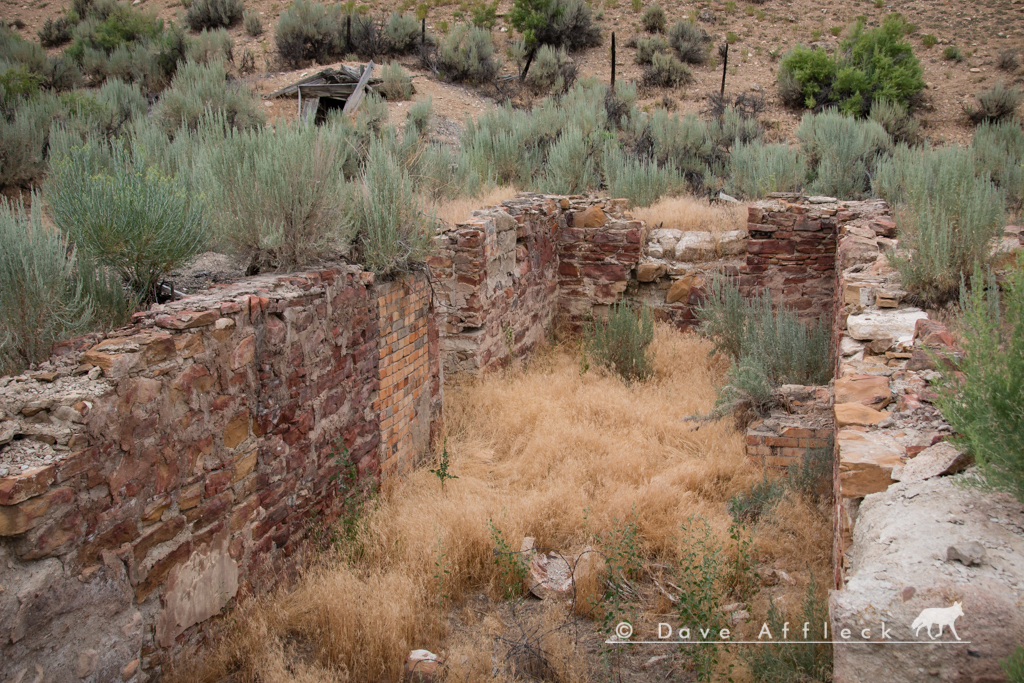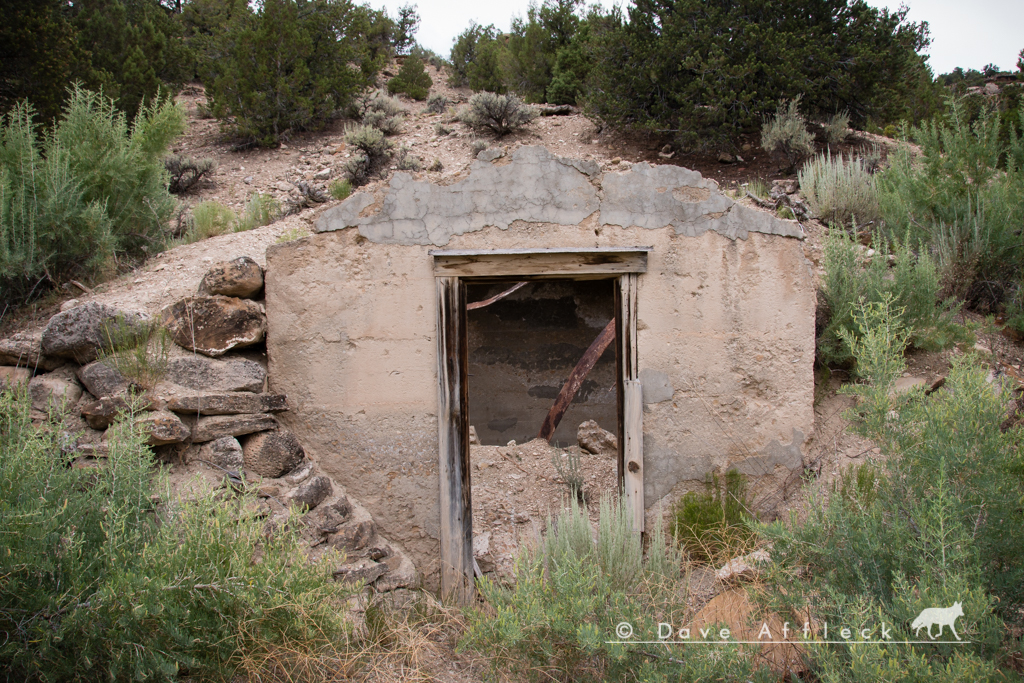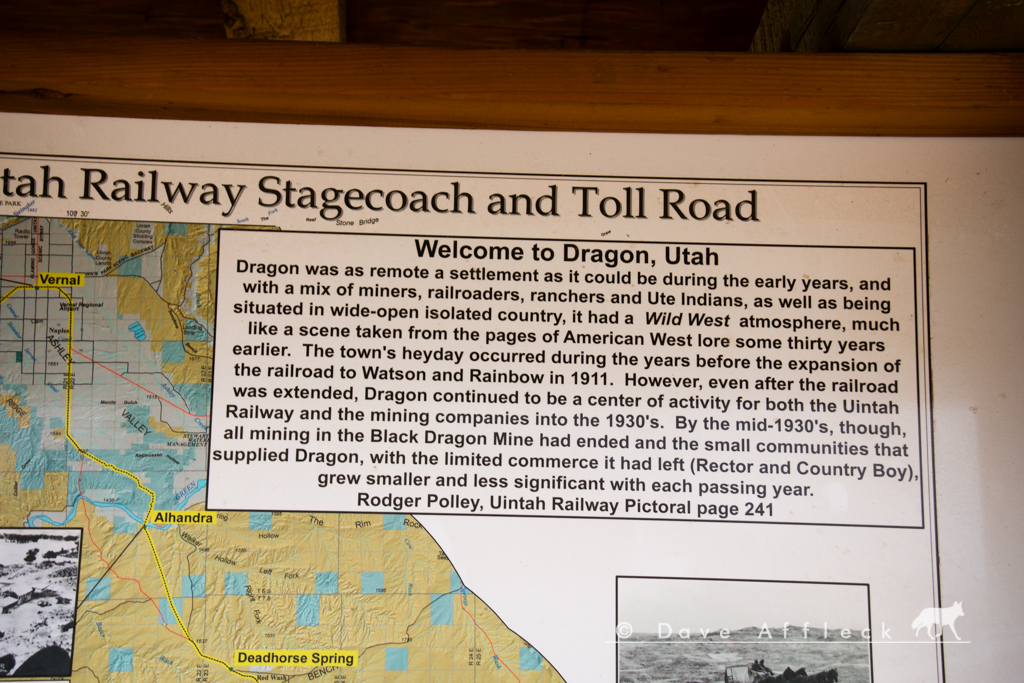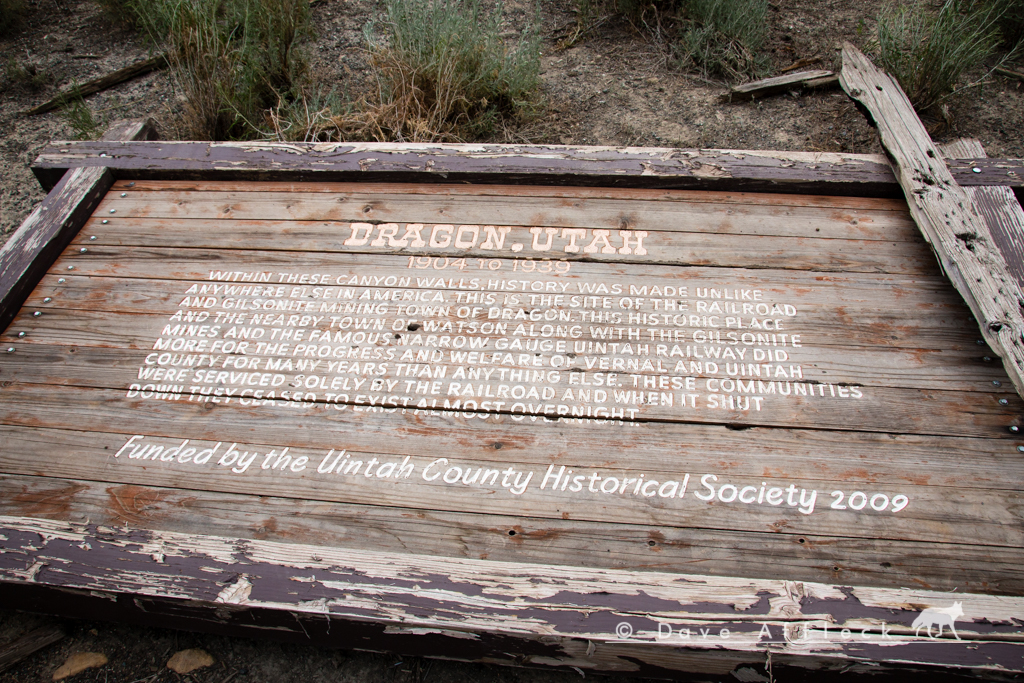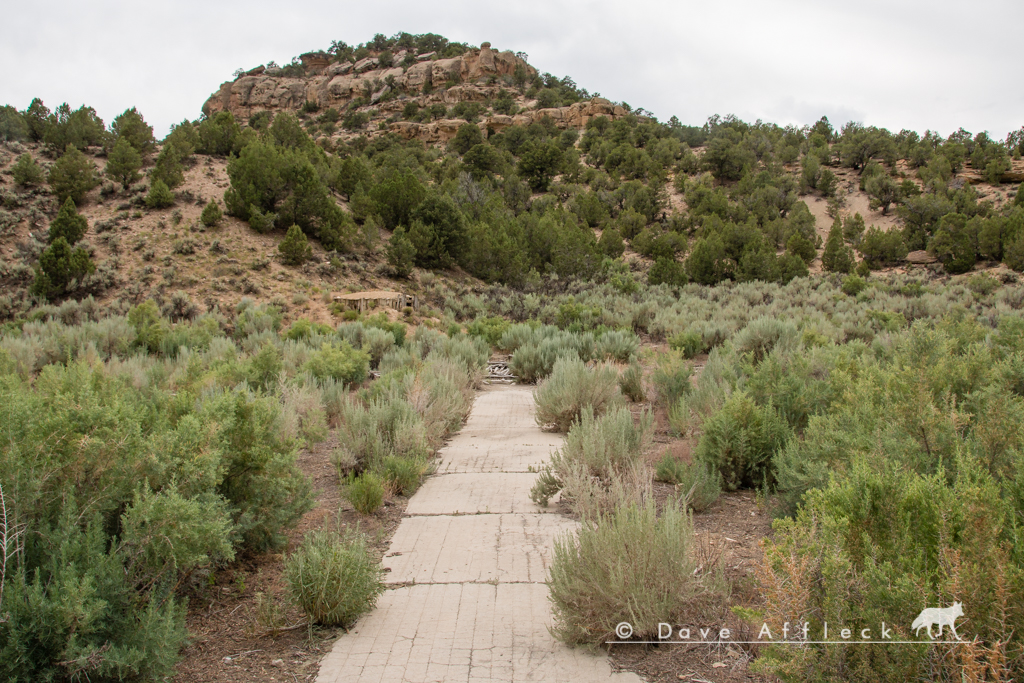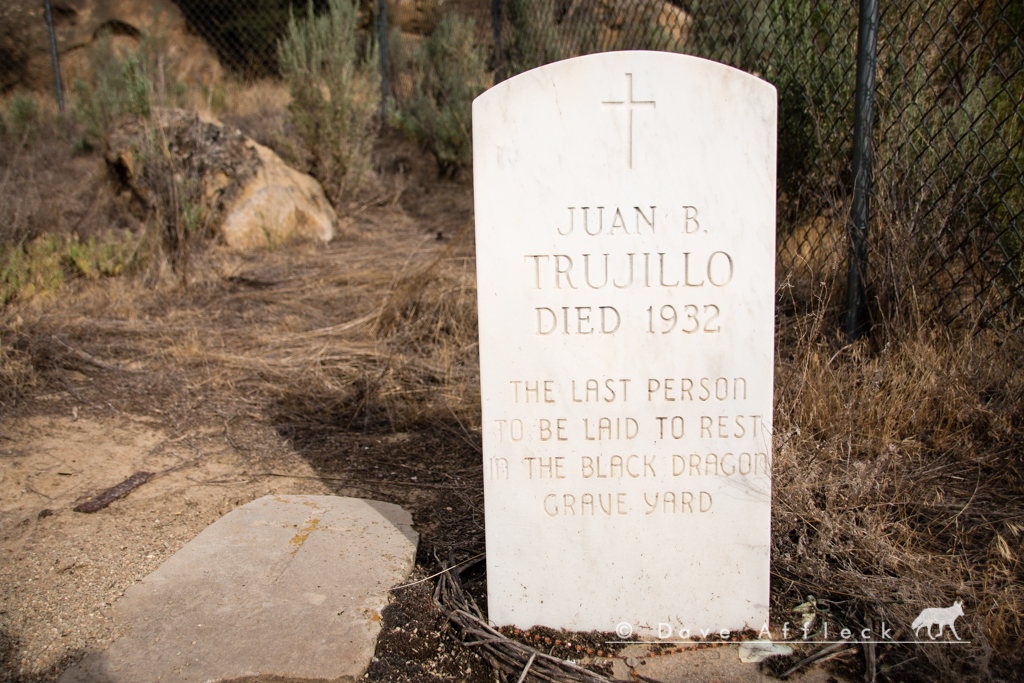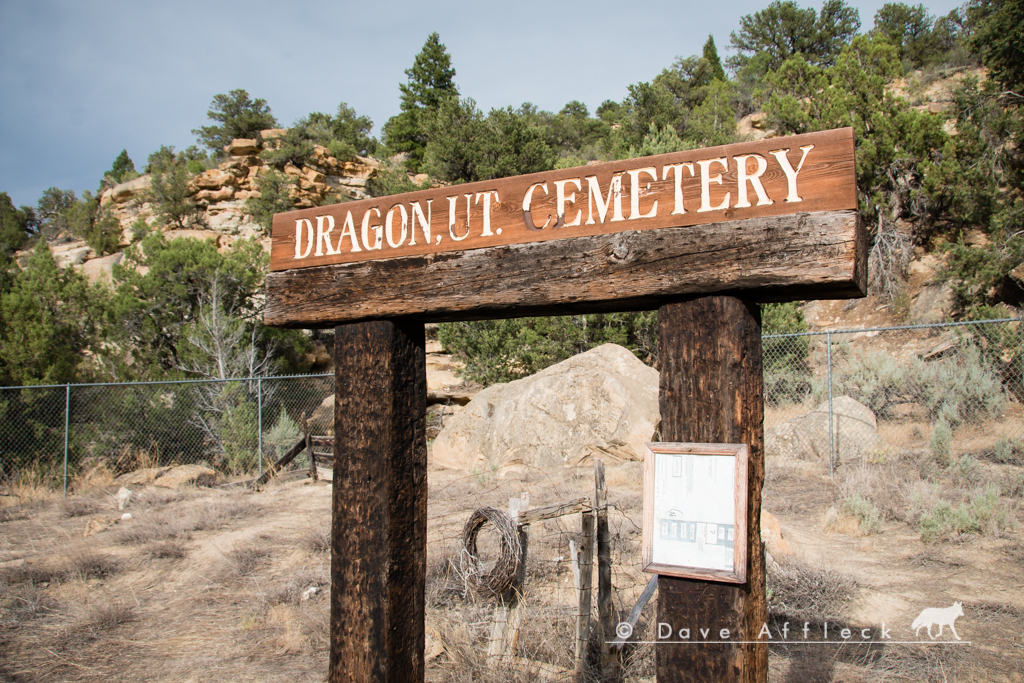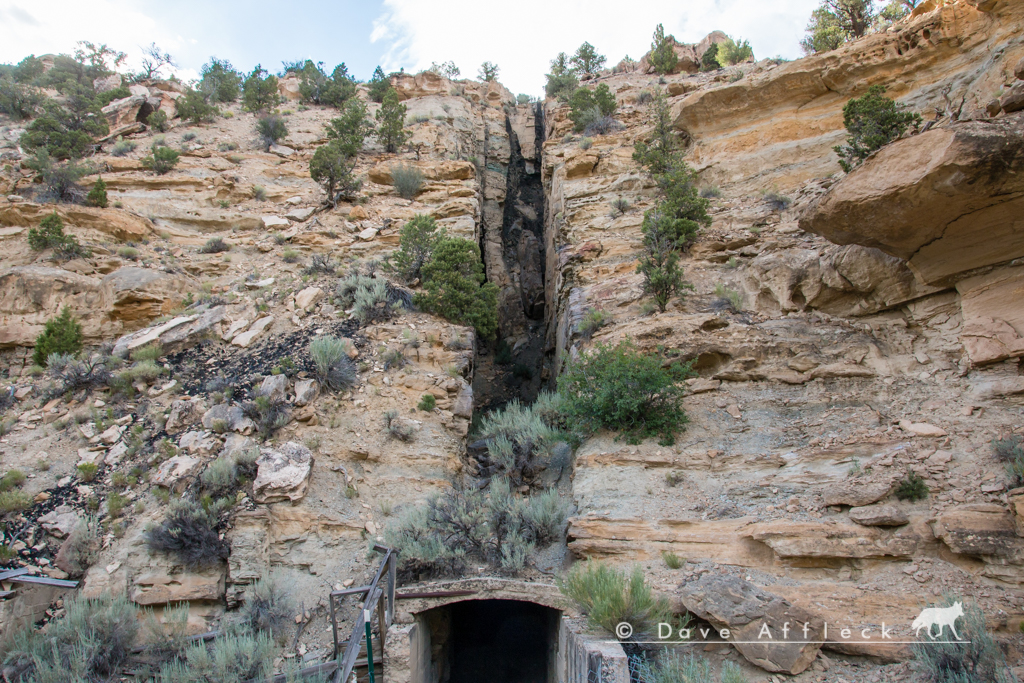 Directions to Get There:
You can get to Dragon from any direction. Coming from the north, while heading east from Jensen, at about 11 miles after crossing the river take a right and turn south for about 23 miles to Bonanza.
From Bonanza, stay on the same road heading generally south. Cross the White River about 4 miles out of Bonanza. Stay on this road, heading generally south for about another 20 miles, the site of Dragon is at the mouth of Dragon Canyon, the cemetery and Black Dragon mine are just a short distance up the canyon.