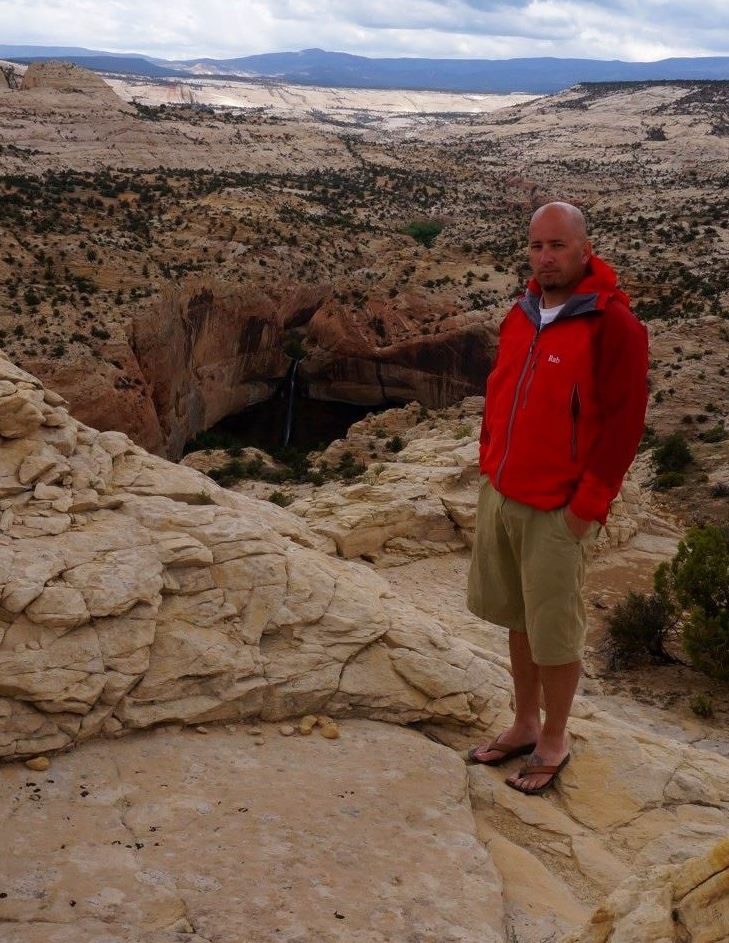 Get to know your Overland Skills Camp instructors!
Dave Connors has had a 25 year love affair with the desert and going fast. Desert racing allows him to do both. Racing the Baja 1000 has been a dream of his since before he could even drive. Born and raised in Utah, Dave gained an early appreciation for the desolation and beauty of the desert. That appreciation extends to dragging himself through a slot canyon that's a little too cozy, melting in the summer heat of Death Valley, exploring the limits of aridity in the Atacama, or bombing through the whoops in Baja. Thousands of miles spent wandering the deserts of North and South America has only strengthened his appreciation.
Despite Dave's love of maps the majority of his overland adventures are done without a plan. In 2007 he hit the road for Ushuaia, Argentina with little more than 'head south until the money is gone' on his agenda. Wandering aimlessly provides him a nice counterpoint to a pretty structured work schedule and gives a sense of discovery to each new mountain range, dune, or campsite. He has 7 trips to Alaska that he undertook with a similar mindset. That isn't to say he doesn't love to plan. He has completed trips the length, width and diagonally across Utah entirely on dirt roads that required extensive planning and preparation. In the never ending debate on whether trips should be done solo or in groups, he finds value in both arguments. Although his preference when traveling internationally is to do it alone. His current passion is chasing storms around Southern Utah and documenting flash floods.
Come meet Dave at the Overland Skills Camp next month. Link: http://www.expeditionutah.com/forum/index.php?threads/overland-skills-camp-october-5-7-2018-register-now.6286/